OUR MISSION

At Dent Mechanic Group, our goal is to provide you with top-notch customer service, and the most cost-effective, high-quality repairs, for all of your hail damage repair needs. We strive to maintain the highest standards in all aspects of the auto hail-repair business; while utilizing the most up to date repair methods, tools, training, certifications and environmentally friendly methods of paintless dent repair. We are a company founded on the principles of integrity, knowledge, trustworthiness, altruism and honesty. This is why we handle the process with the insurance companies from beginning to end for all of our customers.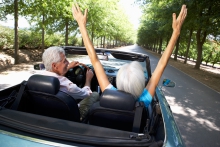 We enjoy giving back to both our clients and charitable organizations, we offer various discounts that many companies do not provide. Our goal is to complete your hail damage repair correctly the first time; bringing complete, flawless, paintless dent repair while holding both ourselves and the insurance companies accountable. We do this to make the world around us a better place while creating peace of mind through our knowledge of the auto hail repair or PDR process.
We know that when a hailstorm or any other sort of disaster strikes, that it can be overwhelming, time-consuming, stressful and confusing; a general struggle to get your life back to normal. We have made it our goal to handle the entire comprehensive claims and insurance process for you, getting your hail damage repairs completed both correctly and promptly. By doing this, it ensures that you get what you pay for out of your insurance company and also helps us to maintain the status and reputation as of industry leaders in the Dallas-Ft. Worth market. It is our goal to bring our expertise to other markets throughout the United States and rest of the world. The best marketing a company can have is word-of-mouth and we are proud of the fact that 80-90% of our business comes through referrals from happy customers.
We strive to make a pleasant experience for our customers and we want to be a household name across the DFW Metroplex and eventually the globe. We want to be your prefered paintless dent-repair experts! Our knowledgeable staff will assist you through the comprehensive claims process, such as, opening, starting, and filing a new claim on your vehicle. When the hail damage repair process is complete, we hope you will refer us to a friend, rate us online, and above all else, let us know that you're 100% satisfied with our PDR work. Hopefully, this will allow us to establish a long-term relationship, along with earning your friend's, family's, neighbor's, and co-worker's business as well! Your satisfaction with our hail damage repair knowledge, process and repairs, is what drives our paintless dent- repair business!